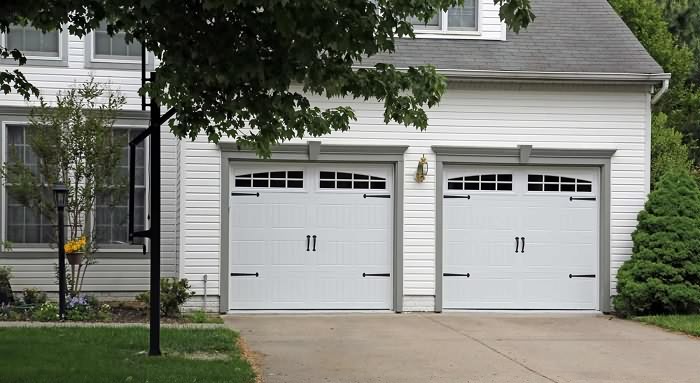 The style and color of the garage door has a big impact on your home's curb appeal. Here are a few tips to help you choose the best garage door for your home.
Garage Door Sizes and Styles
Sizes
First determine what size you need. Measure the height, width and thickness of your existing garage door, and take the measurements to your local Lowe's.
Styles
Choose a style that complements your home's exterior. Window panels are one way to add a personal touch to a garage door.
Another way to add style is panel design. There are four main panel designs to choose from:
Carriage House Panels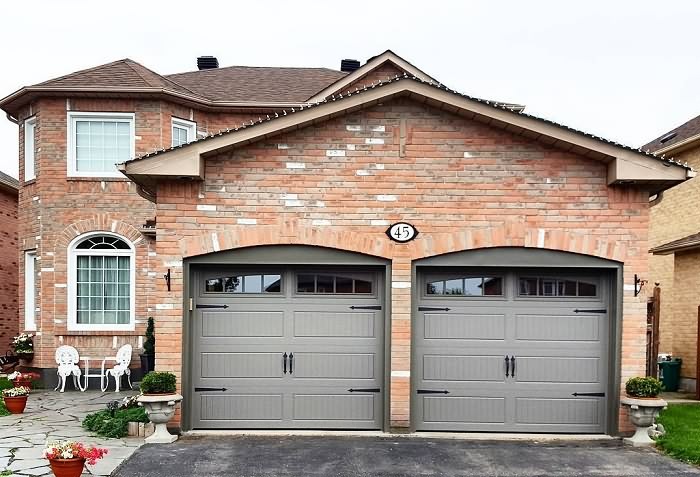 These panels add character to traditional, raised panels.
Flush Panels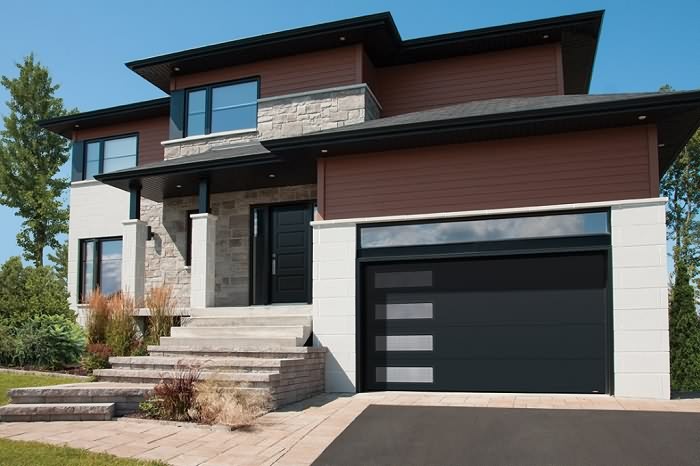 They're flat, slightly textured panels that can be used to complement the surrounding wall area without drawing too much attention to the door itself.
Long Raised Panels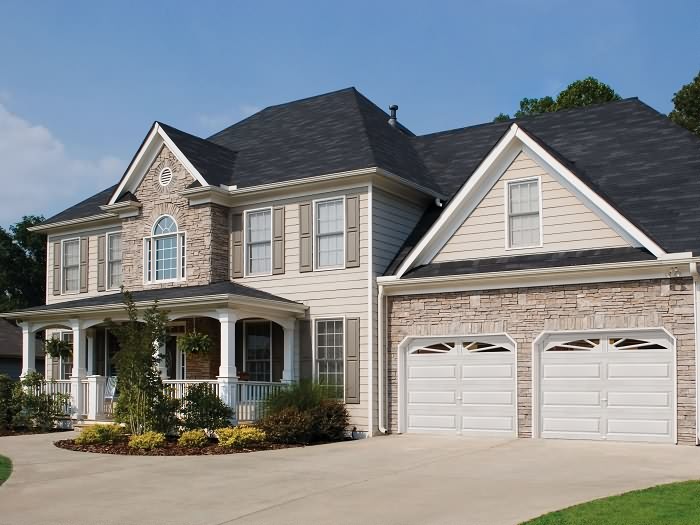 They give depth and distinction to the door, while adding to the home's overall appearance.
Short Raised Panels
They also lend depth to the door. They're excellent additions to Victorian-style homes with intricately detailed trim, the symmetrical facades of colonial-style homes or the strong architectural lines of a Tudor home.
Garage Door Construction
 Steel garage doors are the most common and economical types on the market. Most manufacturers offer several colors from the factory, and many models can be painted to match your home. There are three types to choose from:
Single-layer doors are stamped from a single sheet of galvanized steel. These are usually the most economical of all steel doors.
Double-layer steel doors have a galvanized steel skin on the outside with a thick layer of either polystyrene or polyurethane as a backer. The backer provides soundproofing and additional insulating value to the door.
Triple-layer doors are constructed of the same materials as double-layer doors, with the addition of a galvanized skin on the inside to protect the polystyrene/polyurethane from damage. The additional layer of steel makes triple-layer doors the strongest, most secure and most soundproof of all garage doors. These are also available with thicker insulation for greater R-value (a measure of thermal resistance).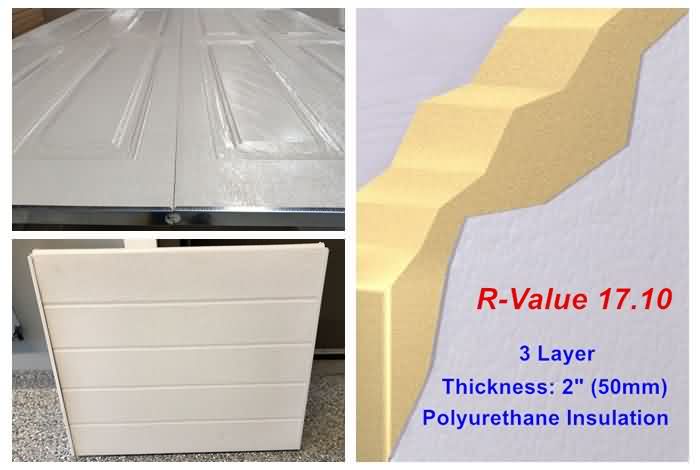 Garage Door Parts and Accessories
Hardware
Garage door hardware is an easy and affordable way to update the look of an existing or new garage door. Add hinges and handle sets or even a set of simulated windows that can be painted to match your door for a customized look.
Make sure you have a garage door opener that's compatible with your door and that meets your needs. Read our Garage Door Opener Buying Guide to learn about the available types and options.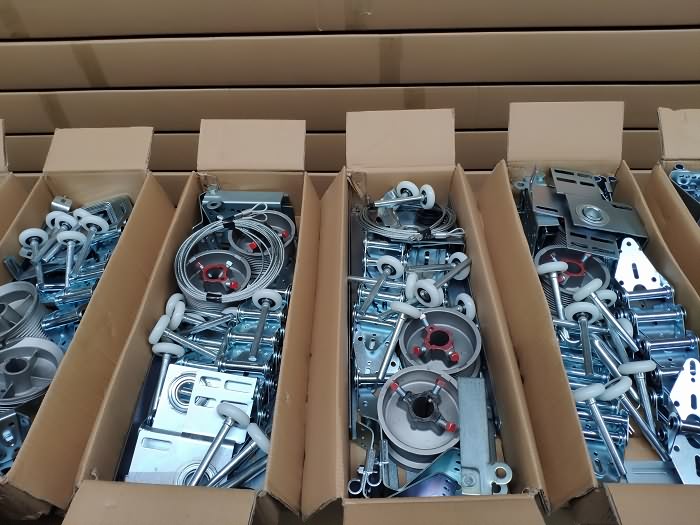 Garage Function: Workshop or Living Areas
Many homeowners use their garages as extensions of their living space: as children's play areas, workshops, hobby areas, laundry rooms and more. In these cases, choose a door that maintains a comfortable temperature and ensures that it's as energy efficient as possible:
Good Insulation: Look for a door with an R-value of at least 3 in moderate to temperate climates. In harsher climates, go up to an R-value of 10.
Weather Seals Between Sections: The seal may be designed into the mating surfaces of the panels, or it may be in the form of gasket material that compresses when the door is closed.
Bottom Seal/Threshold: If the door doesn't come with a bottom seal standard, you can always add one to keep drafts and rain out.
If you have a garage workshop, get the highest R-value you can in the door to make heating and cooling your workspace easier. Interior condensation on an uninsulated metal door can freeze to form ice buildup in cold climates.